sarah thomas's posts - French uPOST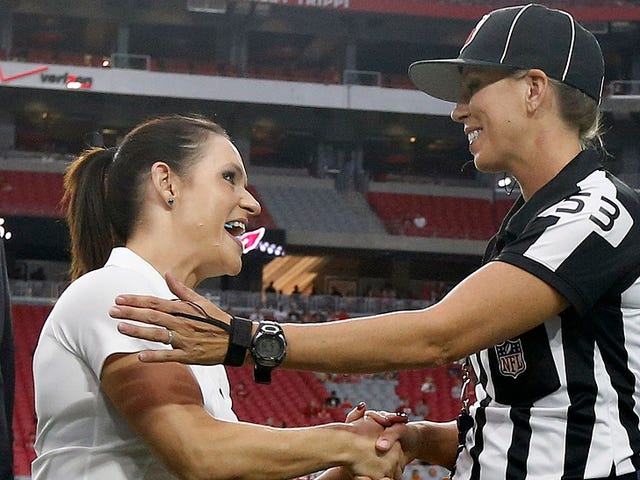 Two Women Shake Hands
Last night Arizona Cardinals coach Jen Welter became the first woman to coach an NFL game and Sarah Thomas became the first woman to act as an on-the-field official. Welter and Thomas shake hands prior to last night's preseason game between the Cardinals and the Kansas City Chiefs.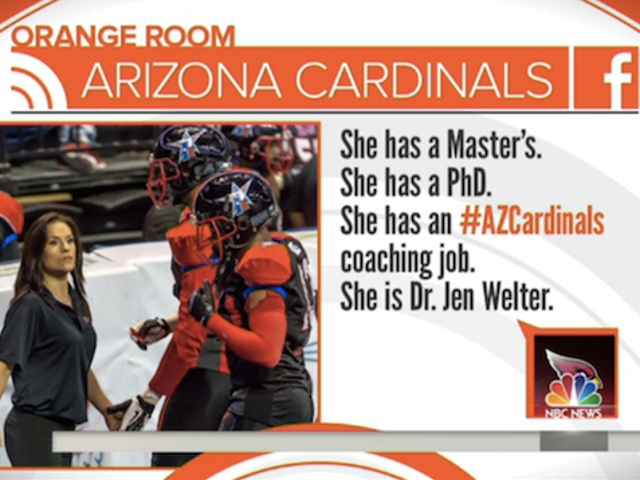 Dr. Jen Welter Joins Arizona Cardinals as First Female NFL Coach
While San Antonio Spurs coach Becky Hammon breaks the glass ceiling in the NBA, Dr. Jen Welter has joined the Arizona Cardinals as the first female coach in NFL history. According to NBC News, she'll be coaching inside linebackers as an intern during the Cardinals' training camp and preseason.