fashun's posts - French uPOST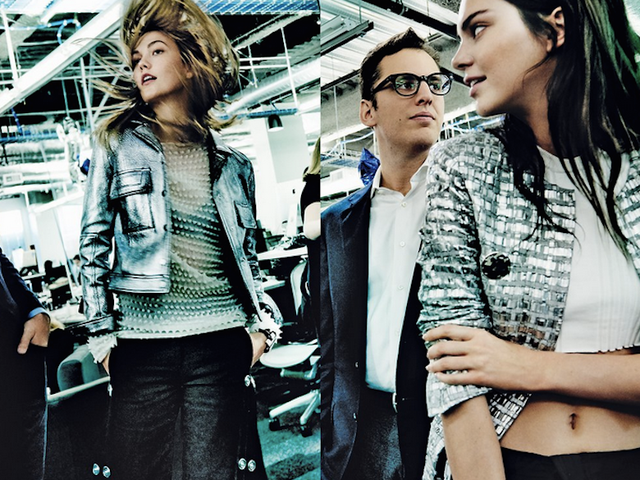 Vogue's So-Called 'Instagirls' Hit Silicon Valley, Appear to Have a Very Boring Time 
The latest issue of Vogue includes a spread called "Here's What Happens When Supermodels Kendall, Gigi, and Karlie Go to Silicon Valley." As far as I can tell, nothing happens, except maybe Grace Coddington weeping a river of relief 5,000 miles away that she has finally washed her hands of this whole operation.
Watch Alexa Chung Investigate Fashion for Her Vogue UK Docu-Series
As Fashion Week looms, we are reminded that the fashion industry is continually obsessed with and excited by its own inner workings. Thus, naturally, insider/muse/high profile friend, etc. Alexa Chung is premiering a new documentary series, "Secrets of the Fashion Industry," on British Vogue's YouTube channel.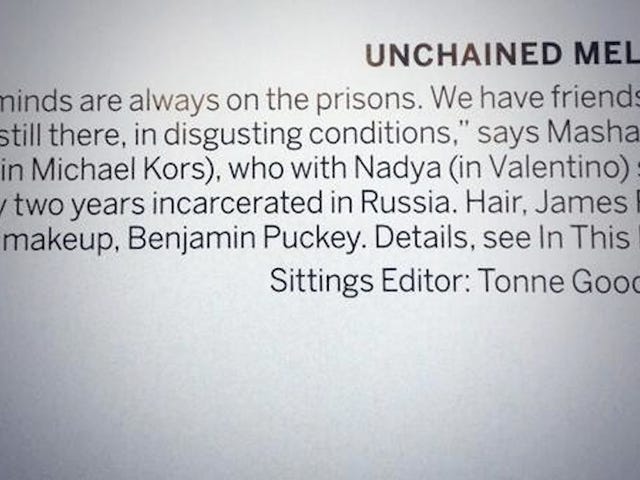 Behold, The Vogue-iest Caption In the History of Vogue Captions
Russian political activist band Pussy Riot graces the pages of Vogue this month, and accompanying their feature is probably the Most Vogue Caption of All Time.