brisbane international's posts - French uPOST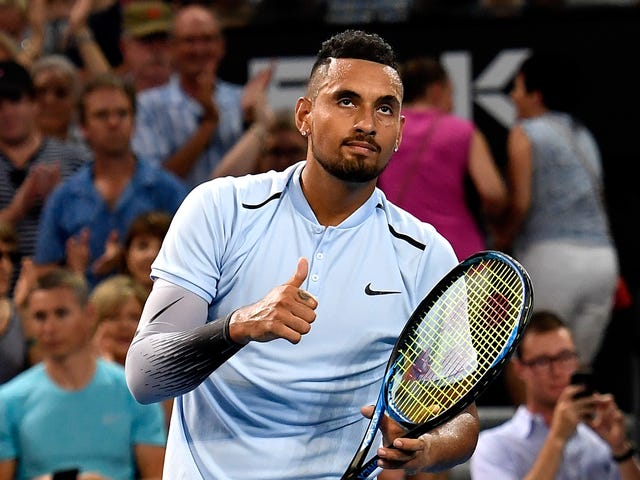 Nick Kyrgios Played Nice And Won
The defining experience of watching Nick Kyrgios play tennis is waiting for his Moment—the bad line call, or double-fault, or unseen internal implosion that irrevocably derails a fine match. In that sense, and in that sense only, his first tournament of the year would have left you twiddling your thumbs. Or clapping…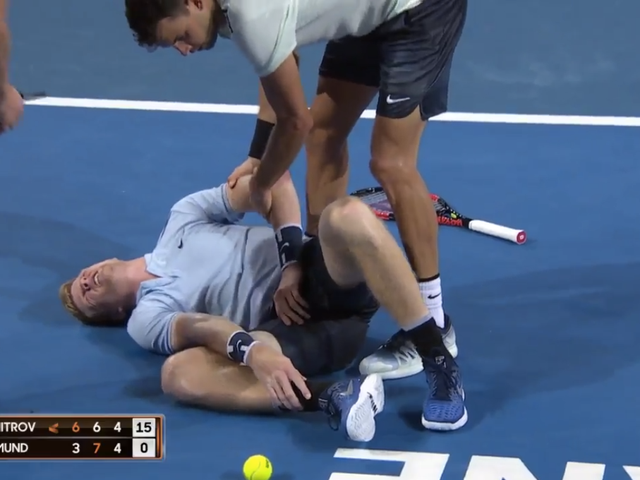 Grigor Dimitrov Hurdles Net To Help Out His Injured Opponent 
When Kyle Edmund went down with an ankle injury at 4-4 in the deciding set of today's quarterfinal match against Grigor Dimitrov in Brisbane, Dimitrov sprinted across the court, hurdled the net to check on him, and helped him to his chair on the sideline. Super Grigor to the rescue!
Give It Up For Denis Shapolarolovov 
Before first-round play at the Brisbane International Monday, an announcer chopped up Canadian wonderteen Denis Shapovalov's name into tiny pieces and then spit them out as an incoherent mess.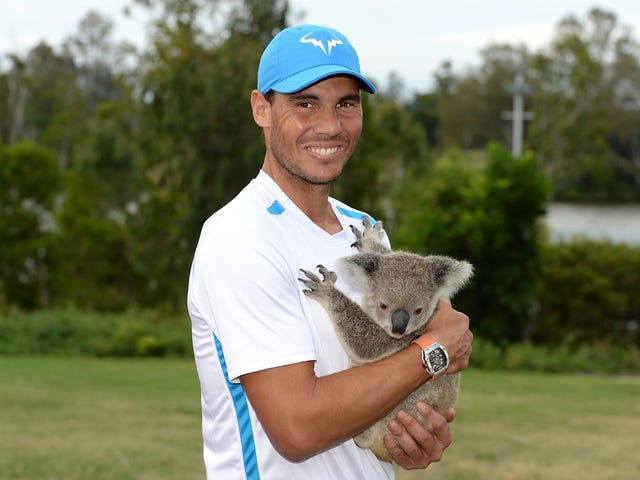 Just Rafael Nadal Holding A Koala
One of the under-looked perks of tennis stardom is that you're often being handed marsupials. Rafael Nadal got to hold this koala at the start of the Brisbane International. His grin and the bear's claws appear to be saying very different things.