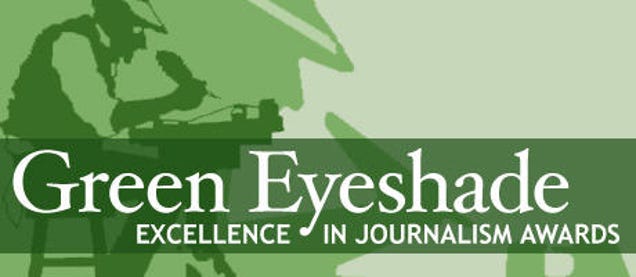 La semaine dernière, le chapitre sud de la Society of Professional Journalists a annoncé les lauréats du 67ème Green Eyeshade Awards . FUSION a balayé les première, deuxième et troisième places dans la catégorie documentaires / télévision.

L'équipe «The Naked Truth» a été récompensée par le premier prix pour son documentaire « Undocumented on Campus ». L'équipe a également remporté le second prix pour son reportage spécial « The Naked Truth: Standing Rock ».
L'équipe de production environnementale du réseau a reçu le prix de la troisième place pour son «98% humain» spécial. FUSION a également été récompensé par une troisième place dans la catégorie vidéographie / en ligne ou télévision pour «Bolder».
Les Green Eyeshade Awards constituent le plus ancien concours de journalisme régional du pays. Depuis 1950, The Green Eyeshades a reconnu le meilleur du journalisme dans le sud-est des États-Unis - presse écrite, télévision, radio et Internet en ligne.